Please Join us in Welcoming Mr. Jaron Chen as our Senior Applications Engineer in the China market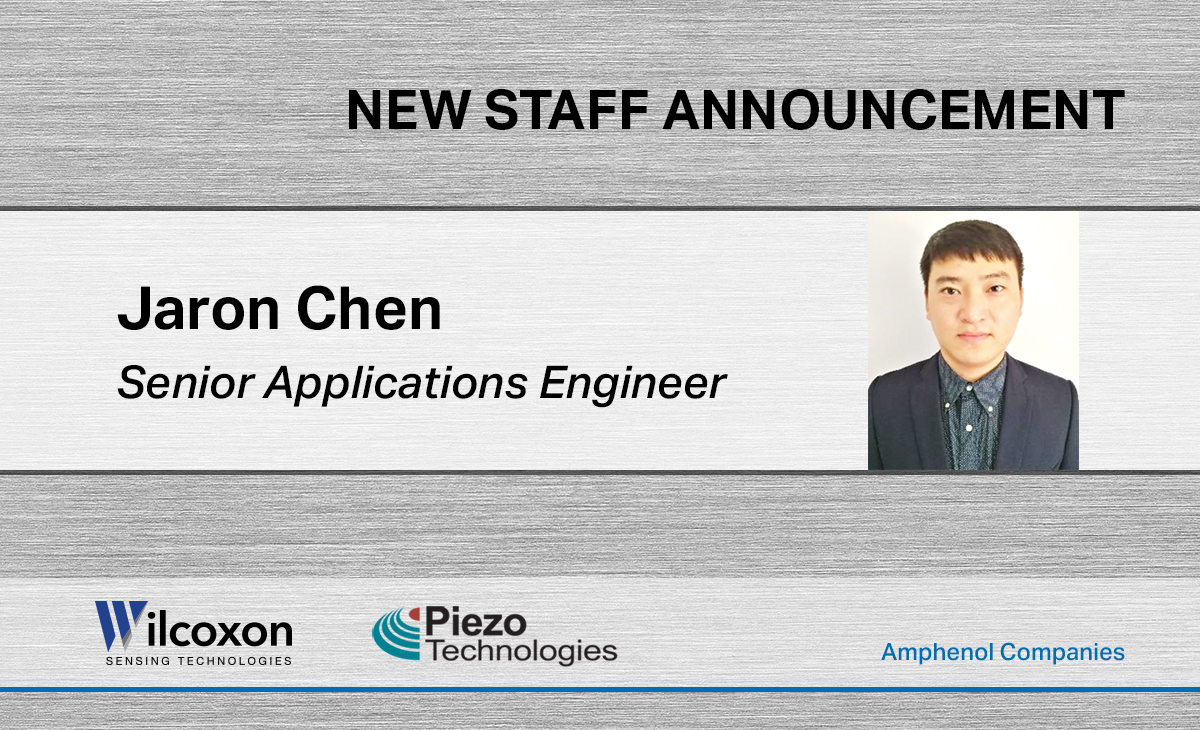 We are pleased to announce the addition of Mr. Jaron Chen as our newest Senior Applications Engineer for the Amphenol Piezo Technology Products (APTP) group representing the Wilcoxon Sensing Technologies and sister company, Piezo Technologies brands on September 9, 2019. Based out of China, Jaron will be the primary technical resource for APTP, managing all aspects of the technical sales process in the China market. He will work closely with our sales and engineering teams to increase visibility and develop growth opportunities in the China market. He reports to Mr. Vincent Lamparelli, Senior Director, Global Sales and Marketing, APTP group.
Mr. Chen comes to us with a strong engineering background in vibration and measurement. He has over eight years of experience in condition monitoring products across many applications and industries including wind turbine equipment, power, petrochemical, metallurgy, transportation, tobacco, and utilities. He holds a bachelor's degree in Control Technology and Instrument from Harbin University of Science & Technology which is known for cultivating outstanding engineers and technical talent across manufacturing industries.
We look forward to Jaron being an essential member of our team, and a valuable resource for our China market. He can be reached at jaron.chen@wilcoxon.com.