July 2018 event: Vibration Institute Annual Training Conference
July 17-20, 2018 • New Orleans, LA
Vibration Institute Annual Training Conference is in its 42nd year! Wilcoxon is a championship level sponsor this year. See us in the exhibit hall. This conference is known for exceptional training and information on evaluating machinery behavior and conditions. Educational sessions cover basic machinery vibrations training to advanced insight including pump vibration standards, bearing maintenance and installation, gearbox vibration analysis and more information that you can put to use when you return to your workplace.
---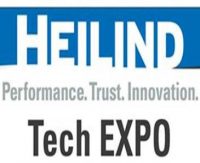 September 2018 event: Heilind Tech Expo San Jose
September 13, 2018 • Heilind Office, San Jose, CA
Over 70+ leading vendors and manufacturers displaying interconnect, electromechanical and sensor solutions. Conveniently located in an easily accesible outdoor setting.
---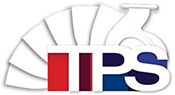 September 2018 event: Turbomachinery & Pump Symposia
September 18-20, 2018 • Houston, TX
TPS is where professionals and companies in turbomachinery, pump and related industries come to do business. Attendees gather to share knowledge, gain insight, learn about utilizing solutions to solve problems. There is a full technical program, plenty of expert speakers, and an exhibition hall you don't want to miss.
---

October 2018 event: SMRP Annual Conference
October 22-25, 2018 • Orlando, FL
SMRP Conference takes place at the Rosen Centre hotel in Orlando, Florida. More than 1,000 maintenance, reliability and physical asset management professionals gather at this event for education, certification and networking. Full professional development conference program, exhibit hall, hands-on workshops and exceptional facility tours make this a great opportunity for maintenance, reliability and physical management professionals to network among peers and learn practical information.
---

November 2018 event: IMVAC USA
November 13-15, 2018 • Orlando, FL
International Machine Vibration and Analysis Conference USA is the perfect targeted industry event featuring presentations, workshops and case studies for beginners to more advanced professionals in vibration anaylsis and condition monitoring. Expect to gain valuable insight from expert speakers, and look forward to networking with peers at this valuable annual industry event with participants from more than 25 countries.
---

December 2018 event: International Maintenance Conference
December 10-14, 2018 • Bonita Springs, FL
International Maintenance Conference is the intersection of asset management and reliability. Advance your asset management and reliability understanding, plus gain practical knowledge towards effective machinery maintenance actions that improve the business process. Participants range from those who are just starting out, to subject matter experts. This is an exceptional learning and networking event to close out the year.
---