Shakers
Piezoelectric and electromagnetic shakers are used to provide reliable structural excitation of a test article within a controlled, localized environment. By simulating such dynamic forces and natural frequencies, shakers can be used along with accelerometers and other vibration monitoring devices to reveal cracks, defects, weaknesses or other abnormalities, allowing engineers and test technicians to better predict structural behavior over time.
View the complete shaker brochure »
Piezoelectric shakers
These lightweight, portable shakers generate large dynamic forces at very high frequencies for reliable sonic and ultrasonic structural excitation.

Features
Compact, lightweight
Sonic and ultrasonic structural excitation
High frequencies
Stud-mounted directly to structures in any position
No external support or critical shaft alignment problems
Specification sheets
User manuals
Electromagnetic shakers
Electromagnetic shakers excite primarily at low frequencies and can be used to measure components such as the first bending mode of airframes or ship hulls.

Impedance heads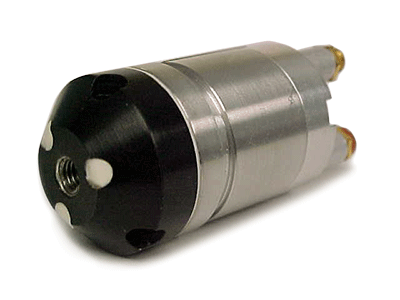 An impedance head is a transducer consisting of two sensing elements: a force gage, which references the force acting between the shaker input connection and the test item connection, while the accelerometer senses the acceleration on the shaker face. Wilcoxon's electromagnetic shaker systems include a built-in impedance head.
Features
Low frequency applications
Integral impedance heads measure acceleration and force
No matching network required
Can be combined with piezoelectric shakers for wider operational bandwidth
Specification sheets
User manuals
Matching networks
Matching networks provide the interface between power amplifiers and piezoelectric shakers, providing voltage increases to allow the shaker to be driven at its full voltage level. At very high frequencies, lower output voltages are used to better match the reactive load.
Specification sheets
User manuals
Power amplifiers
The PA10A and WST7B3 operate with Wilcoxon's piezoelectric and electromagnetic shakers and matching networks.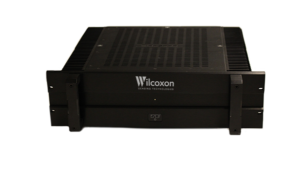 Specification sheets
User manuals
Test and measurement sensors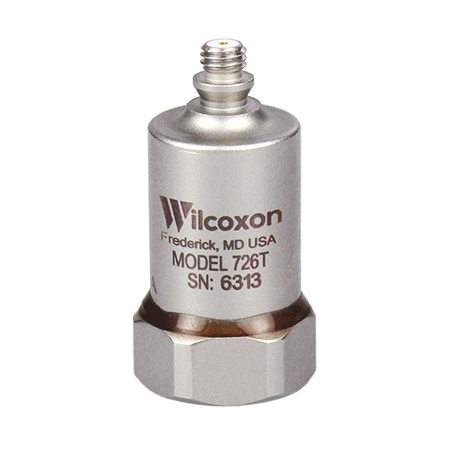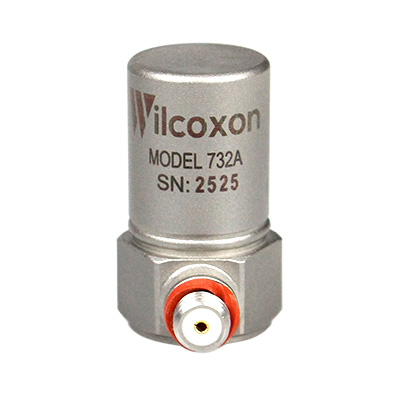 Test and measurement accelerometers are generally characterized by smaller size than industrial units and typically use a 10-32 coaxial connector to connect to measurement equipment. They often have more expansive specifications than general purpose accelerometers, such as larger acceleration ranges or broader frequency responses, allowing them to be used in more rigorous testing environments.
Typical applications
Industrial machinery vibration collection
Laboratories
Modal and structural testing
Sensor specification sheets
Seismic sensors

Combine a supersensitive piezoelectric accelerometer, an ultra-low-noise amplifier, and excellent electrical/mechanical isolation and the result will be unmatched performance in measuring low-level vibration. Operating under the same principles as general-purpose accelerometers, Wilcoxon's seismic sensors are characterized by low frequency response, high output sensitivity and a low noise floor. They are primarily designed to measure low-amplitude, low-frequency signals in applications such as structural monitoring, earthquake detection systems and vibration isolation verification. Capable of measuring down to sub micro-g range, our seismic sensors contain no moving parts, have minimal sensitivity to magnetic fields, and are relatively low mass. Power amplifiers with filtering, gain and integration capability are available to pair with the seismic sensors for all-around vibration monitoring detection capabilities.
Common applications
Earthquake detection
Geophysics, geothermal development
Structural analysis
Mine safety
Specification sheets
TEDS sensors
We offer sensors that feature Transducer Electronic Data Sheets (TEDS) that conform to the IEEE P1451.4 standard. As a member of National Instruments Plug and Play Sensor Program, Wilcoxon TEDS sensors are plug and play compatible with National Instruments LabView software, so system integrators and end users will have pre-configured self-identification information and automation systems for vibration measurements. We currently offer 6 models that include general purpose, low profile, and low frequency vibration accelerometers, as well as velocity sensors. TEDS sensors allow users to greatly simplify setup, use, maintenance, and the collection of calibration data.
Specification sheets