VIBRATION MONITORING PRODUCTS
Wilcoxon Sensing Technologies is a leading manufacturer and supplier of reliable, high-quality vibration monitoring products. Our solutions are at work in predictive maintenance and condition monitoring programs around the world. We design and manufacture a wide range of accelerometers, 4-20mA vibration transmitters and loop-powered sensors, velocity sensors, cable & connector assemblies, cementing pads and mounting studs, enclosures, handheld vibration meters and supportive instrumentation, and more. Our solutions are built to last, helping you effectively monitor rotating machinery in industrial, underwater and defense applications.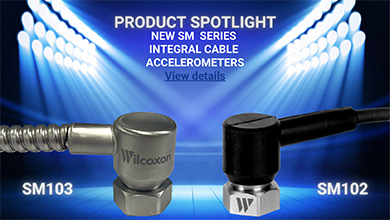 VIEW PRODUCT CATEGORIES
VIEW NEW PRODUCTS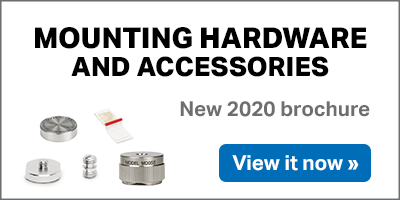 Questions?
We're here to help.
Contact us.
INDUSTRIES AND APPLICATIONS
Our reliable accelerometers are the vibration sensing products of choice for customers across many industries and applications. They are used to measure the vibration of rotating machines, including bearings, gears, gearboxes, turbines, and shafts. Monitoring the condition of production assets not only prevents catastrophic failures. It can also detect developing faults and wear before serious damage occurs, reducing unwanted and costly downtime and improving machine performance.
RESOURCES
How does vibration monitoring work? How do you measure vibration on a pump? What features should you look for in a sensor? How do you use a portable vibration meter?
Whether you are new to vibration monitoring or an experienced practitioner, you have questions. We have answers! Our resources include application notes, case studies, helpful diagrams, how-to guides, tips, white papers and more. Being informed allows you to confidently handle the requirements and challenges of vibration analysis, process and machinery monitoring requirements. We are here to provide useful guidance and support to you meet your monitoring goals.
SERVICE AND SUPPORT
Our high-quality sensors maintain stable performance and typically do not require calibration or repair over the life of the product. For certain applications requiring additional calibration, our experienced team provides calibrations conforming to NIST standards in accordance with ISO 9001:2015. In the event that a repair is needed, our experienced professionals are ready to help.
If you have a unique vibration application, our experienced product engineering team and research scientists work with you to produce a high performance vibration sensor that is fit for your purpose. Whether it's a fully custom product, a minor modification to an existing product, new materials or design technology, we bring 60 years of innovation, advanced research and technology development expertise.
ABOUT
Wilcoxon Sensing Technologies is the industry's leading supplier of accelerometers and accessories trusted by reliability and maintenance engineers around the world. Our customers come to us for our wide selection of high quality accelerometers for industrial and specialty applications, rugged cable assemblies, industrial enclosures, mounting accessories, portable vibration meters, and vibration transmitters. For 60 years, customers have relied on the product guidance and application support from our experienced team of professionals.
ISO 9001:2015 Quality Management Certification for the design, manufacture, assembly and distribution of vibration sensors, underwater acoustic sensors and related equipment.
DISTRIBUTORS
Vibration monitoring solutions buyers now have the convenience of sourcing and purchasing around the clock, seven days a week, a large selection of stocked Wilcoxon sensors, accelerometers and essential vibration monitoring products through leading authorized distributors including Allied Electronics and Automation, Digi-Key Electronics, Heilind Electronics, Mouser Electronics, Inc, Newark element14 and Farnell.
Time-saving search for time-sensitive project requirements, plus easy online ordering and quick shipping. Use the button below to check distributors inventory using part number search.

We are using cookies to give you the best experience on our website. Our Privacy Policy has been updated.
You can find out more about which cookies we are using or switch them off by changing your browser settings.
Accept All