Quality approvals
Our quality policy guides everything we do, from supplier relationships and customer satisfaction, to product development, environmental health and safety. We strive to supply on time, reliable, safe, cost-effective and innovative products and services.
If you have any quality certificates and product certifications questions, please contact us using our General Inquiry form.
Quality assurance policy
Wilcoxon Sensing Technologies Quality Assurance Policy serves as a guideline in everything we undertake; it expresses our objective to customer satisfaction, supplier development, personal commitment, and company prosperity. The ultimate objective is to supply on time, reliable, safe, cost-effective, innovative products and services with zero failures. Wilcoxon will develop, maintain and continuously improve its Quality Management System in compliance with ISO 9001. Management will retain accountability to all stakeholders; and provide the necessary support to ensure the fulfillment of the commitments outlined in the policy. We shall comply fully with all legislative regulatory requirements and standards, creating a continuous improvement culture. The policy will be realized through annual business objectives and associated measures and reviews. The policy shall be presented to all employees in quality awareness orientation training and reinforced by management to ensure understanding and commitment throughout the organization, with a focus on problem prevention to ensure our product and services are "right the first time." The Quality Assurance Policy and objectives shall be critically reviewed annually to ensure suitability, efficiency and continuous improvement.
Quality certificates
Quality management system
ISO 9001:2015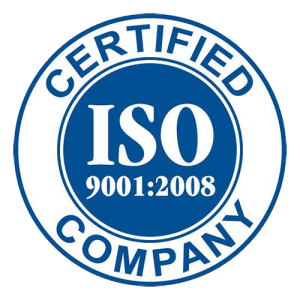 Product certifications

Products certified CE are able to be sold within the European Economic Area (EEA). The CE marking is also found on products sold outside the EEA that are manufactured in, or designed to be sold in, the EEA. This makes the CE marking recognizable worldwide even to people who are not familiar with the European Economic Area.
The CE marking is the manufacturer's declaration that the product meets the requirements of the applicable EC directives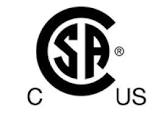 CSA certification demonstrates that the product has been certified to applicable standards including standards written or administered by the American National Standards Institute (ANSI), Underwriters Laboratories (UL), CSA Group (CSA), NSF International (NSF), and other North American and global organizations. Products adhering to CSA standards provide increased assurance of quality and safety.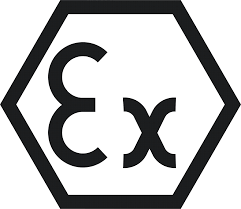 ATEX product certifications (or EC Type Examination) check the design specification of a product in relation to a series of relevant standards laid out under the 94/9/EC directive.
It involves a detailed process of examination, testing and assessment of equipment intended for use in potentially hazardous areas, with the end result being the issue of an ATEX certificate and report, confirming and demonstrating that the product is safe to use (within certain parameters) within potentially explosive atmospheres.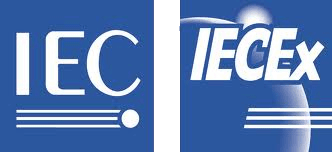 The IECEx Scheme is the future route to global compliance certification. Its aim is to harmonize standards to allow free movement of goods by establishing a world-wide accepted standard. This will result in a single set of standards, a single certificate and a single mark.
Click here for a list of our IEC/IECEx certified products.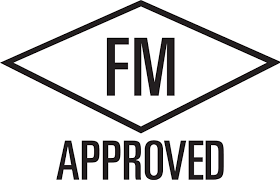 FM Approvals provides testing of hazardous area equipment to help ensure that it won't cause a fire or explosion in an area where flammable or combustible materials (such as gases, vapors, dusts, or fibers) are present.

HART is a bi-directional communication protocol that provides data access between intelligent field instruments and host systems. Communication occurs between two HART-enabled devices, typically a smart field device and a control or monitoring system. Devices using the HART protocol have been tested and registered by the FieldComm Group.
View Wilcoxon's certificate of membership here, and click here to view Wilcoxon's HART-enabled sensors.
Environmental policy 
Wilcoxon Sensing Technologies sustains a rich and healthy environment for the present and for the future by maintaining a high standard of environmental performance and responsibility, especially in matters concerning natural resource preservation and the potential for contamination of air, water and land.
Wilcoxon Sensing Technologies is committed to continual improvements in the effectiveness of its Environmental Management system and pollution prevention.
Wilcoxon Sensing Technologies sets and reviews objectives, measurable targets, and plans to achieve them to ensure continual improvements.
Wilcoxon Sensing Technologies uses internal communication, new hire orientation, periodic training, and procedures to ensure this policy is understood and implemented at all times.
Wilcoxon Sensing Technologies is committed to comply with all applicable laws and regulatory requirements and will provide this policy to the public upon request.
Environmental management system
ISO 14001:2015 
Trade Compliance
Wilcoxon Sensing Technologies is committed to outstanding corporate citizenship in our markets and timely product delivery to our customers. Consistent with its multilateral commitments to the European Union and other nations, the United States regulates the export of U.S. origin items and technical data. Wilcoxon Sensing Technologies follows an Export Management System (EMS) and is required to obtain certain information from customers to ensure compliance with these regulations.
An EMS is a program structured to assist with exporting products and complying with the Export Administration Regulations (EAR), Office of Foreign Asset Control (OFAC), and the International Traffic in Arms (ITAR). A vital part of an EMS is the establishment of mechanisms that provide checks and safeguards at key steps in the order processing system, helping to better manage the overall export process. Checks and safeguards help to ensure that the right questions are being asked to preclude exporters from making shipments that are contrary to U.S. export controls and, therefore, inconsistent with the exporter's best interests.