4-20 mA Vibration Transmitters
Wilcoxon offers a broad selection of 4-20 mA vibration transmitters. Our 4-20 mA sensors are an accelerometer and vibration transmitter combined in a rugged industrial housing. They provide a 4-20 mA output signal proportional to the overall vibration level. The 4-20 mA output is commonly accepted by process control systems such as a PLC, DCS or SCADA system for cost-effective continuous vibration monitoring. Request pricing and lead time.
If you need guidance selecting the right sensor for your application, please visit our industry pages for recommendations for specific requirements.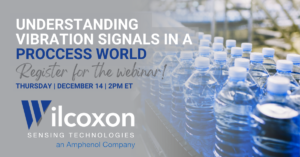 We are using cookies to give you the best experience on our website. Our Privacy Policy has been updated.
You can find out more about which cookies we are using or switch them off by changing your browser settings.
Accept All